September 28th, 2011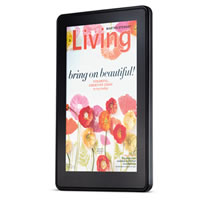 If you are one of those eagerly awaiting the new Amazon tablet, then you will be pleased to know it was officially announced today… Amazon Kindle Fire. As a result we have now launched the Kindle Fire Pre-order & In Stock Tracker. Sign up for the FREE in stock alerts and be notified as soon as stock is available. However, given the price point of this device, you may want to pre-order Kindle Fire to be sure you get the device before Christmas.
Pre-orders are being taken right now at Amazon and they are on a first come, first serve basis.