July 15th, 2012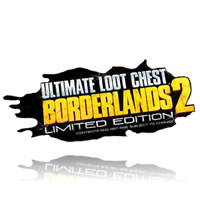 If you or someone you know is looking to get their hands on the Borderlands 2 Ultimate Loot Chest Edition, then make sure they know about NowInStock.net's free in stock tracker for this item.
Will there be any more pre-orders taken for this item? Maybe, maybe not. However, we helped hundreds of users find the Diablo III Collector's Edition when it appeared to be all gone, so we can't see why we wouldn't be able to help those looking for this edition of Borderlands 2 aside from no more ever being released.
We are currently tracking Amazon, Best Buy and GameStop.