Wednesday, January 26th, 2011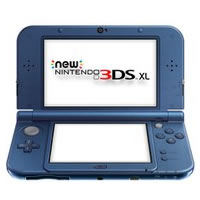 If you are one of the thousands looking to find a new Nintendo 3DS, well you have a little more longer to wait. The official release date of the 3DS is March 27th, 2011 in USA/North America. Until then, you do have the option to pre-order the 3DS. At NowInStock.net, we are tracking a variety of retailers already taking pre-orders. To place a pre-order now, head over to the Nintendo 3DS Tracker.
If you are one of those that would prefer to wait and pick up their system once the 3DS officially releases, then you have the option to sign up for our FREE in stock alerts. Once we see stock available for purchase at the retailers we track and you have selected, we will send you an email alerting you.  To receive the FREE in stock alerts, register for a free account, then add the Nintendo 3DS items you want alerted on. That's it. We are currently tracking Amazon, Target, and Best Buy. If stock becomes hard to find after launch, we will add more retailers. To see our current list of retailers, visit the 3DS tracker.
Word on the street is Nintendo 3DS is highly anticipated, and pre-ordering may be the wisest option. However, given that the launch date is at the end of March and not near Christmas, inventory MIGHT hang around. Unfortunately, only time will reveal the popularity of  the 3DS.