September 26th, 2010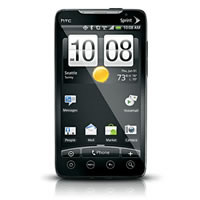 UPDATE: The price of the EVO 4G with a new or renewing service plan has has dropped to $179.99!
If by the time you read this stock is no longer available, please sign up for our FREE in stock alerts for the EVO 4G in our Sprint Mobile Phone Tracker. What do you have to lose?
If you are one of those still looking for a Sprint™ EVO 4G and coming up empty handed, then you might want to know that Amazon actually has it in stock with a new or renewing service plan or without service (phone only). In fact, the phone with service only cost $189.99, $10 cheaper than everywhere else! The phone cost $499.99 without service plan.
The best part is there is FREE 2-Day Shipping on either option. So you won't be waiting 1-2 weeks to receive your phone.