March 9th, 2011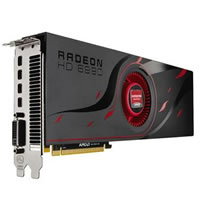 If you are one of the many looking to have the faster video card on the planet regardless of the noise… well then you will definitely want to check out our new AMD Radeon 6990 In Stock Tracker. Yes, we are tracking the fastest video cards on the planet so you can be the envy two fold with your friends. You will have the fastest video card out there, plus you will have the card while every one else waits… unless you want to spread the secret of NowInStock.net to your friends, not your enemies, of course.
At the time of writing this post, there was the HIS card in stock at Newegg.com. If by the time you read this stock is no longer available, then be sure to sign up for our FREE alerts!
Also, in the future, all AMD cards will be located in the AMD Video Card tracker section.