Thursday, May 10th, 2012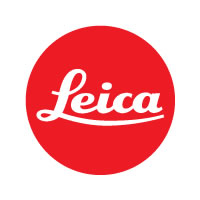 Leica just announced a whole barrage of updated digital cameras. Here is the line-up of cameras that have received an overhaul:
Leica X1 just got a boost to the Leica X2 – now available in two different models… black and retro styled silver it must have stolen from the Leica M (see next)
Leica M9 has received an upgrade called simply the Leica 'M' – along with a $1,000 price increase to $8,000. I guess the M9 will be sticking around for a while. Also there is only one color with the M, black. Maybe this means no more color shifting with lens too!
Leica V-Lux 30 just got a bump to the V-Lux 40
With all of these Leica updates, I just had to upgrade the longing Leica Camera Tracker. We now have trackers for each individual camera series being offered by Leica. This will enable us to have better control over spidering, all the while improving the speed at which in stock alerts arrive in your inbox or on your phone via TXT. To see the new trackers, just click on the links above. As you will see in these new trackers, B&H Photo already has most of these models available for pre-order.
Leica also announced a new lens, the new M series Summicron 50mm f/2.0 ASPH. Tracking for this new lens can be found in the Leica Camera Lens tracker. This tracker will soon also be getting an overhaul to separate out the S series and M series lenses.
---