August 21st, 2012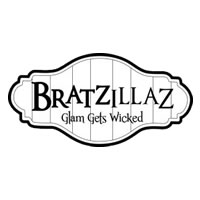 Introduced in 2001, Bratz were a huge hit in the doll market. Fast forward 11 years and the Bratz line, from MGA Entertainment, has enourmous pressure from the likes of Monster High and Winx Club, among others. Can the newly released Bratzillaz Dolls put the Bratz name back on the map?
Bratzillaz is a new series of "charmed" fashion dolls that  "possess extraordinary magical powers" and are also "good witch cousins" of the original Bratz. The line consists of 5 characters:
Cloetta Spelletta™  has the power to change you into anything you want.
Jade J'Adore™  has the power to help you find your one true love.
Yasmina Clairvoya™  has the power to see the future.
Sashabella Paws™  has the animal kingdom under her spell.
Meygana Broomstix™  not only has the power to fly, but also to make dreams come true.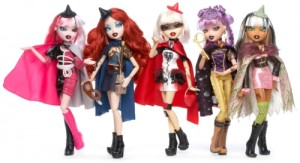 We have just launched the Bratzillaz in stock trackers. Four new trackers cover the entire line of Bratzillaz items including Bratzillaz Dolls, Pets, Fashion Packs, and Accessories.
If you are unfamiliar with NowInStock.net, we are a FREE web service that tracks the availability of hard-to-find items. Register for a FREE account and add the items you want alerted on to your account. As soon as we see the items you want in stock and available for purchase, we will alert you via TXT and/or email alerts. We also offer Browser Alerts for those users which are able to keep a browser window open all day long at work. It's simple and easy!
Here is the link to the original press release from MGA Entertainment.