February 21st, 2013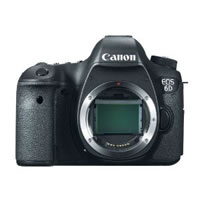 If you are looking to upgrade to a full-frame DSLR, then right now could be one of the best times to do it.
Right now, Abe's of Maine is offering up the newly released Canon 6D for only $1,829.00, but with the Abe's of Maine coupon code "LOYALTY15", the price will be knocked down $15 more dollars to $1,814.00 w/FREE Shipping!
Sure the above price might seem a little high after a little comparison shopping, but good luck trying to find an Authorized Canon Dealer with a price this good.