July 25th, 2013
Yesterday, Google had a press conference announcing their latest editions to the Google lineup. Expected was the Google Nexus 7, however there was a surprise item that appears to be very intriguing. This morning we just added tracking for these new items to the site.
Google Nexus 7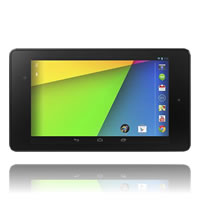 As expected, Google announced the latest version of their very popular Google Nexus 7. This new version is stacked with power and beauty (7″ 1920 x 1080 screen). The two versions available are a 16GB Wi-Fi-only model for $229 and a 32GB Wi-Fi-only model for $269. To see where you can pre-order, head over to our new Google Nexus 7 tracker.
Chromecast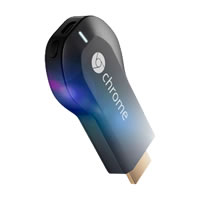 While yesterday's most anticipated item was the 2nd generation Google Nexus 7, Google surprised quite a few people with Chromecast. This device allows you to "cast" content from your mobile devices right to your selected HDMI port, wirelessly. Just plug Chromecast into the HDMI port of the device (TV) of your choice, connect the device to your wireless network and then "cast" to the device through your mobile device. Even works with iOS. Stream three months of Netflix for FREE with a Chromecast purchase.
Chromecast might be back-ordered in the Play store, but we know where you can still order Chromecast right now for delivery tomorrow. To find out where you can still buy Chromecast, head over to our Chromecast in stock tracker.