October 5th, 2012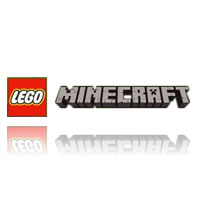 After a few months of lackluster results in users trying to get their hands on very limited quantities of the super hot LEGO Minecraft, we finally see inventory show up in stock at LEGO Shop.
I know that it has been extremely frustrating recently for users trying to get their hands on LEGO Minecraft, but today we saw the first steady flow of inventory show up at LEGO Shop. A big thanks goes in part to LEGO Shop which has stipulations on the quantity with a "limit of 1 unit per customer/household". This greatly helps more of you users searching for this super hot item. While we have seen inventory show up at other retailers over the past two months, none of these retailers have been able to keep it in stock for longer than a minute or two at a time.
The major issue remains the amount of re-sellers looking to get their hands on the units for resale on Amazon or eBay where the cost per unit has been averaging around $100 for the past month. Ironically this price has appeared to drop to the still over-inflated price of $85-90.
If you are still looking for LEGO Minecraft, then head over to our LEGO Minecraft in stock tracker to see if inventory is still available in stock. If not, then be sure to register for a FREE account to receive FREE in stock alerts via TXT, email or browser alerts for the next time we see inventory available in stock around the MSRP of $34.99.
PLEASE NOTE: LEGO Minecraft remains a SUPER-HOT item which can result in alerts being delivered and inventory vanishing within 1-3 minutes. With resellers unloading units at over 2X the MSRP cost, and with the impending holiday season coming, you can be assured that this item will remain a very difficult one to get your hands on. It has been just under two months (August 7th) since the last time LEGO Shop offered this item in stock, so we should expect the same thing going forward. Luckily, if you still are looking for the holidays, this would put us right around the end of November to beginning of December time frame, hopefully sooner.