April 26th, 2013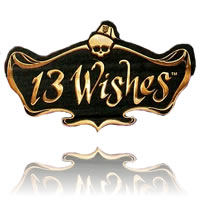 We have just launched our Monster High™ 13 Wishes in stock tracker. The dolls are slated for a July 2013 release, however the dolls typically show up a month or so earlier so make sure you have all of these items added to your account for in stock or pre-order alerting.
If you are unaware, NowInStock.net is a FREE web service that alerts you via text, email, brower, or desktop alerts whenever items in your account come in stock or available for pre-order. You decided what type of stock trigger and delivery method for each item. It's FREE, so why not register and give it a shot. We never sell your information; it is completely protected!
13 Wishes doll assortment brings the release of 9 new dolls in all.
In the 13 Wishes doll assortment there are four new dolls, two of which are 1st appearance dolls, Twyla and Gigi Grant, along with Howleen Wolf and Lagoona Blue. Dolls come with pet, diary, brush, doll stand and character-specific accessories. MSRP for these dolls is $19.99. Release date is set for July 2013.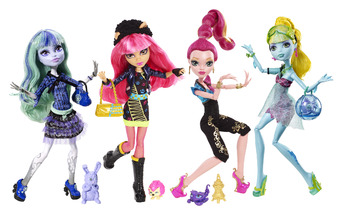 There are also to be released three 13 Wishes party dolls. The three party dolls, with elegant dresses, are Clawdeen Wolf, Frankie Stein, and Draculaura. Each doll comes with a brush, doll stand and lantern accessory! MSRP for these dolls is $22.99 and the release date is also set for July 2013.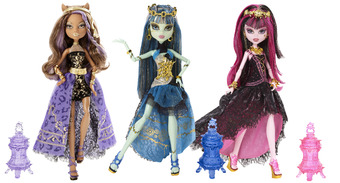 There also appears to be a Desert Frights Oasis accessory set with Cleo De Nile doll included. And, a Haunt the Casbah Nightclub accessory set with a Spectra Vondergeist doll included. To see these two sets, head over to TattooMyHeart.