August 1st, 2013
This morning we added a bunch of Monster High dolls to the trackers. Most came from Kmart and myGofer (which is part of the Sears group with Kmart), a few from Mattel Shop, and one or so from Walmart. Of the most importance would be that of Catty Noir. To quote directly from the Kmart description… "pop star – at Monster High® has sleek black skin that blends right into the night for secret feline fun..".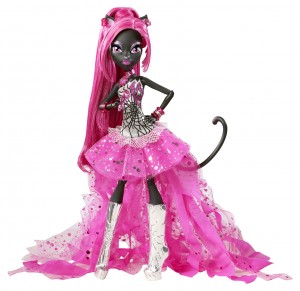 If you would like to see if Catty Noir is in stock, head over to her home in the Monster High Commons tracker. You can add Catty Noir to your account for FREE in stock alerting by visiting this page.
Other items we added this morning worth mentioning would be Home Ick: Heath/Abbey at Kmart, myGofer and Mattel Shop. Also, Gigi Grant at Kmart & myGofer. The latest wave of Dead Tired dolls at Mattel Shop.