September 28th, 2012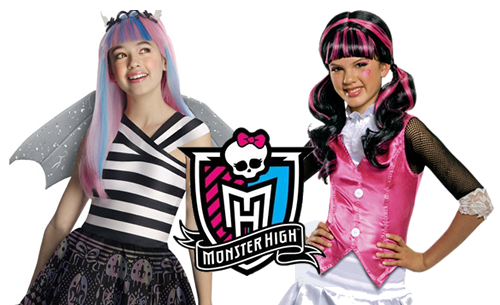 Halloween is just around the corner, and right now kids everywhere are choosing their costumes.  There will no doubt be lots of requests for Monster High costumes this year, and there are plenty of cute options to choose from, featuring popular monsters like Frankie Stein, Abbey Bominable, Rochelle Goyle, Clawdeen Wolf and many others.
Just like the popular and always sold out dolls of the same name, these costumes definitely have a high sell-out risk, especially as Halloween draws closer. Make sure your kids get the costumes they want this year by checking out our Monster High Costumes In Stock Tracker.
Don't waste your time scouring the stores and coming up empty handed– register for a free account and add the items you want alerted on. As soon as we see your Monster High costumes in stock, we will alert you via TXT or email. It's simple and quick!
And if you or any of your friends are looking for any other costume besides Monster High and having trouble finding it, be sure to let us know!