July 24th, 2013
i Heart Shoes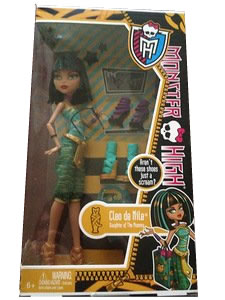 We have just added 2 new items to the i Heart Fashion tracker. These 2 items are the once rumored i Heart Shoes Dolls w/accessory sets. At this time, the only two characters being released are Cleo de Nile (BBR92) and Draculaura (BBR91).
As it stands right now, we only have listings for Amazon. If you are subscribed to these two new dolls, we will alert you as soon as they are in stock, and also when we add other retailers selling the same items.
If you would like to receive alerts for these two new sets, please add these items to your account.
13 Wishes – Abbey Bominable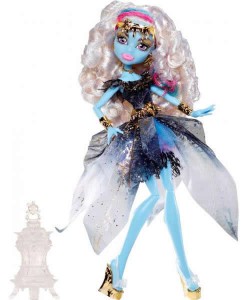 We have also added a temporary item for the rumored, Walmart exclusive 13 Wishes "Haunt the Casbah" Abbey Bominable Doll (BBR94). Again this is just a rumor. If anything changes, such as another retailer gets it exclusively or another retailer list it first, it will be reflected in this listing. This items is obviously listed under our 13 Wishes Tracker and you can add this item to your account here.