November 3rd, 2012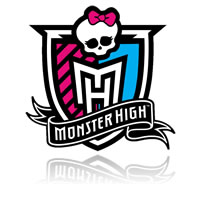 We just added two new Monster High Playsets to the site for tracking. These two new playsets are Abbey's Ice Bed (Y0403) and Frankie's Vanity (Y0404). The best part is they are in stock at the time of writing!
These items are so new, the retailer that has them in stock doesn't even have pictures of the units live for us to post for your preview.We highly suggest that if your little ones are into either of these characters that you pick up these new playsets ASAP. There is no telling how long they will remain in stock as I am sure Santa will be ordering a bunch of these items.
If by the time you read this post these two items become out of stock, I suggest that you make a quick trip over to our Monster High Playsets tracker to add them to your account for future in stock or pre-order alerting. Those of you unfamiliar with NowInStock.net, we are a FREE in stock and pre-ordering alerting service. We monitor the availability of hard-to-find items, then alert you via TXT, email or browser alert as soon as we see stock available for purchase. It is FREE and easy.