New Release: LEGO Icons – Dune Atreides Royal Ornithopter (10327)
Attention LEGO enthusiasts! Prepare to soar through the desert with the iconic LEGO Icons Dune Atreides Royal Ornithopter (10327). This highly detailed LEGO set is a must-have for fans of the Dune franchise.
DISCLOSURE: Purchases made via the links within this article may lead to us receiving commissions.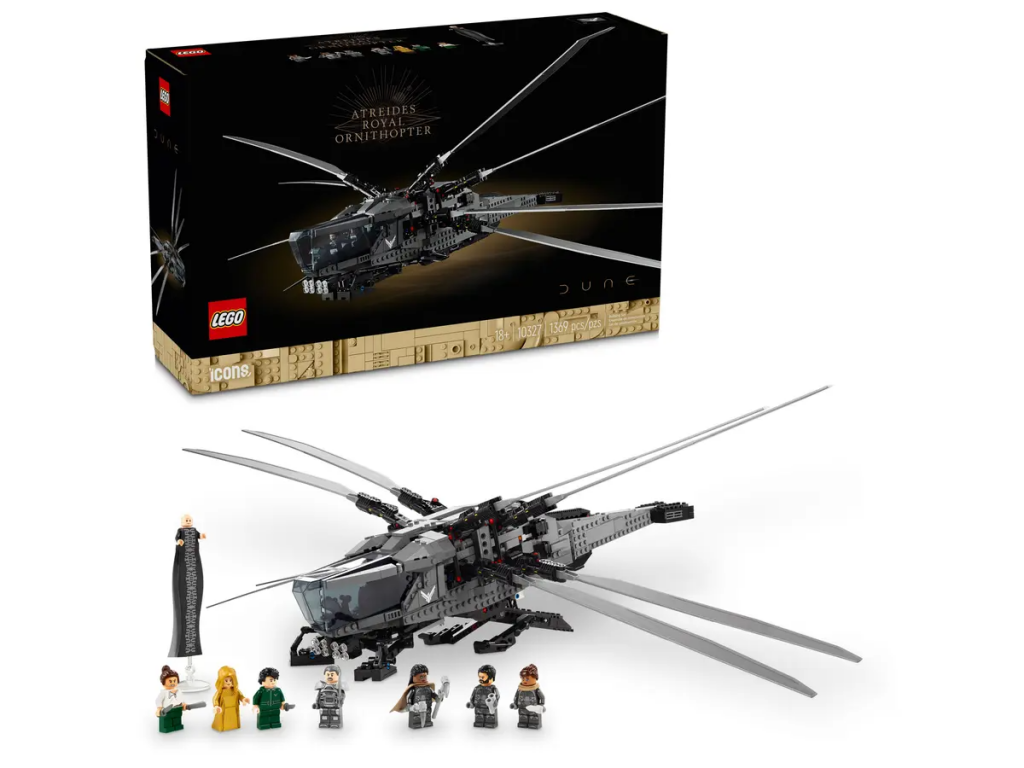 Use our LEGO Icons Tracker for FREE in stock and pre-order alerts for this item and more.
The LEGO Icons Dune Atreides Royal Ornithopter captures the essence of this magnificent flying machine from the Dune universe. With its intricate design and authentic details, this set will transport you straight into the epic world of Arrakis.
Featuring movable wings, a cockpit for the pilot, and an array of weaponry, this LEGO masterpiece allows you to recreate thrilling aerial battles or display it proudly as a collector's item. The attention to detail in this set is truly remarkable, making it a standout addition to any LEGO collection.
Mini-figures included in the set are Paul Atreides, Lady Jessica, Gurney Halleck, Chani, Leto Atreides, Liet Kynes, Duncan Idaho, and Baron Harkonnen.
Whether you're a fan of the books or eagerly anticipating the release of the upcoming film adaptation, the LEGO Icons Dune Atreides Royal Ornithopter is sure to ignite your imagination and bring hours of building enjoyment. Don't miss out on owning this iconic piece of Dune history – grab yours today before they fly off shelves!
You can pre-order this item right now here at: