October 31st, 2013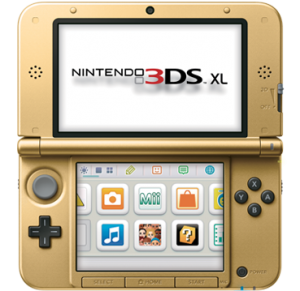 If you are a self -proclaimed Zelda-phile, then you will want to get your hands on the latest Gold & Black Nintendo 3DS XL. The limited-edition system comes with an eCode for upcoming The Legend of Zelda: A Link Between Worlds. This limited edition 3DS XL will launch on November 22, 2013.
We have just added this item to our Nintendo 3DS XL tracker, with units currently available for pre-order from GameStop. Be sure to get your pre-order in soon, or units may be gone before you know it. As with all Zelda limited-edition items, they sell out fast. And once they are gone, they are typically gone for good. So save yourself the over-priced 3rd-party sellers and get that pre-order in now. Limited-edition units such as this can go for a pretty penny after they have sold out. Some of the older limited-edition 3DS units are selling for well over $300!
If pre-orders for the Gold & Black 3DS XL are gone before you read this, then be sure to sign up for our FREE in stock alerts and we'll let you know when stock is available for purchase via TXT, email, or browser alerts.