February 20th, 2013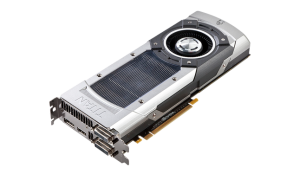 Yesterday, NVIDIA presented us with their last desktop GPU release, GeForce GTX Titan. The GeForce GTX TITAN GPU will be available starting on February 25, 2013 from NVIDIA's add-in card partners, including ASUS and EVGA in North America, and additional partners, including Colorful, Galaxy, Gigabyte, INNO 3D, MSI, Palit and Zotac outside the US. Partner participation will vary by region. Pricing is expected to start at $999 USD.
As a result, we have launched our NVIDIA GTX TITAN in stock tracker. Since it is prior to actual launch date specified above, we have added several items to the tracker that are prospective items. We are looking to find GeForce GTX Titans as soon as they are listed on the specified retailers. Some important notes:
Make sure you have pre-order alerting turned on for each item in the tracker.
The first GeForce GTX Titan card we find will take the place of current item (since it is generic).
If more than one item is initially discovered, then the EVGA model will take precedence since they are the most popular NVIDIA manufacturer.