May 9th, 2012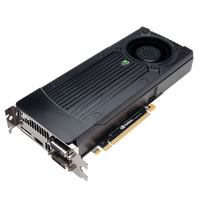 With a release date of May 10th, one week after the GTX 690, the NVIDIA GTX 670 Series is sure to bring a next level gaming experience to those with a slightly more conservative budget.
We have just completed the launch of the GTX 670 In Stock Tracker with 7 items already being tracked. As more models become available, we will be sure to track those as well. Until then, make sure you are one the first to receive alerts from NowInStock.net by registering for your free account, adding the GTX 670 cards you want alerted on to your account, then sit back and wait for those alerts to come in. IMPORTANT: Since this is a brand new product, make sure that you enable pre-order alerts for each item you want notified on if you want to make sure you have one of the first spots in line. As a reminder, pre-order alerts are only sent via email.
Making product tracking suggestions for NVIDIA GTX 670 tracker:
If you would like to make product tracking suggestions for this tracker, you should be aware of the retailers which we can and cannot track. In the US, we can track Amazon, TigerDirect, J&R, CompSource, and SuperBiiz. We CANNOT track Newegg.com, NCIX.us, and quite a few other smaller sellers.
For Canadian tracking, we can track TigerDirect.ca, Newegg.ca, and Amazon.ca. We CANNOT track NCIX.com.
For tracking in the UK, we will track eBuyer, Amazon, Misco (if their prices are not ridiculous), and Novatech. We CANNOT track Overclockers.co.uk.
If you are a retailer we cannot track, but want to be included in any of our trackers, please use our contact form to send us a note.