October 22nd, 2013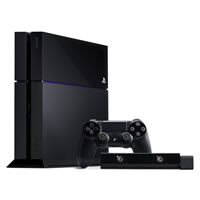 Walmart continues to release their PS4 Holiday Solution Bundle in very limited quantities. This post is for reference and was derived from our Xbox One post.
First, it is likely it will take you more than one attempt to acquire the bundle. Keep this in mind for your own sanity. You may become frustrated, but if you follow these tips, you will have the best chance at acquiring your PS4 Bundle:
ADD all payment and credit card details to your Walmart account upfront and KNOW your login information because you will need it to finalize the checkout process. Don't have a Walmart account, create one now!
If using a credit card, CALL your credit card company right now so they are aware you will be placing this order. Let them know that you are planning on purchasing a PS4 Bundle at Walmart (or some other retailer) in the next month or so and should cost around $600. Why? Well if you do NOT, you are at risk of order denial. Quite a few commenters, including myself, have been denied at the checkout process previously because the credit card companies believed our order was FRAUD. Obviously it is not, but you need to make them aware of this prior to ordering to help ensure a smooth checkout without a "fraud" catch denying your order. If you still get denied at checkout, or want to pay in store with a credit card, make sure to use the CASH option in the checkout process. This has worked for other users who were denied. If you choose this option, you will need to pay at a Walmart store within 48 hours and you can pay at any cashier using, Cash, Check, Debit/Credit Card with just your order number.
USE our Browser Alerts. Add the Walmart bundle to your NowInStock.net account for alerting, then keep open the Browser Alerts page. Make sure to turn on the  PRE-ORDER alarms on the left hand side of the page.
On the Walmart site, and when possible, ADD the bundle you want to your cart and KEEP it there. Keep that browser window open even if the checkout fails. You will probably fail at ordering one of these bundles from the start unless Walmart decides to release a batch instead of one or two units which seems typical. You may need to refresh the bundle once every 3-4 days to ensure it remains in your cart and not "saved for later."
On next Browser Alert, go straight to that cart browser window and click Proceed to Checkout button again. You can also decide to stay on page and just continue to click Proceed to Checkout repeatedly. This works, but some people do not have this luxury. UPDATE: Given that Walmart is releasing 1, maybe 2 units at a time, and these units are moving so fast, our tracker cannot even pick up the majority of them. Using the auto-clicker (mentioned below) on the "Proceed to Checkout" button is your best option at this point. If using the auto-clicker, you will not need to rely on the Browser Alerts.
Enjoy your bundle! Well at least we hope that is what happens. It will probably take multiple times, but those that are persistent will get the bundle. Remember, you are not alone in this quest. The PS4 is the most sought after gaming console at the moment and there are thousands trying to get the same 1 or 2 units released back into the system every hour or two.
Other notes:
Some users have encountered an error stating "walmart is not accepting paypal credit for this purchase". If trying to use this method, you might want to try the aforementioned CASH option. Again, if using the CASH option, you will need to visit a Walmart store within 48 hours of your order being processed online in order to complete your purchase.
Auto-clicker: Many NowInStock.net users recommend using an auto-clicker and this has worked well for many. However, you can go straight from alert, to adding the item to your cart, to completing the checkout without using an auto-clicker or any other help, so it is not necessary. If you would like to use an auto-clicker, users have recommended Murgee. Other auto-click software options can be found here. As always with software downloads, we are not responsible for any of these applications or what they may do to your computer. We have NOT verified these applications for virus, adware, or spyware. It is your responsibility.
Acquiring the bundle in the early morning (5-7 AM EST) while on the east coast, is probably the best time, since there are less people online compared to the day and evening hours. Conversely, pacific coast users probably have a better chance in the late night (10PM-12 AM PST) hours.
If you are easily frustrated, or in jeopardy of losing your job, because of this adventure, immediately quit. We are not responsible for any consequential actions of this adventure.