February 18th, 2013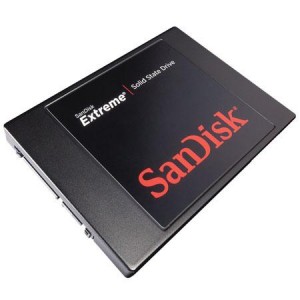 For today (Feb 18th) and tomorrow (Feb 19th) ONLY, Adorama is offering the SanDisk Extreme 120GB SSD (SDSSDX-120G-G25) with a SATA 6 Gb/s Interface and up to 550 MB/s Sequential Read for only $96.00 and FREE Shipping.
If you have been looking to upgrade that slightly older laptop, this is the upgrade you want. No longer is RAM the upgrade you should be looking for, it should be a hard drive swap from the old rotational models to the new solid state drive. It will breathe new life into that slightly older machine especially if you have a machine running with a classic rotational drive @ 5400 RPM.
Click here to head over to Adorama now to pick up this drive before this deal expires!
For a little price comparison perspective, this same drive elsewhere costs: