Saturday, March 23rd, 2013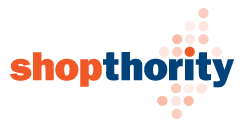 Looking for more deals on NowInStock.net? Well over the next few months we hope to be posting more and more deals, but we are going to move these posts over to our new site Shopthority.com. During this time, we will continue to link to these deals over on Shopthority in hopes that you will fall in love (:wink) with the new destination. These are hand-picked deals complete with research to ensure that you are really getting the savings you want. You can also become one of our first followers over at Twitter or Facebook.
To begin this transition, we have just posted a great deal we found over Amazon. This is a great way to bring in Spring with savings on tents, grills, and more. If you are interested in getting outdoors more this year, then you better checkout these camping deals before they expire on March 31st!