Tuesday, August 20th, 2013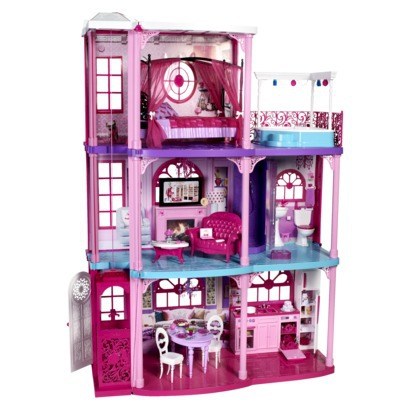 UPDATE: There is a new Dreamhouse™ (X7949) from Mattel. You can see prices and availability info in our Barbie Tracker. The item below, 3-Story Dream Townhouse is no longer available at Target, and is only available from Amazon as of November 2, 2013.
If you are looking to pick up the Barbie 3-Story Dream Townhouse, then now is the time to buy! Right now, Target has the Barbie 3-Story Dream Townhouse for only $110.40. That is 40% off the regular price of $184. You will be hard-pressed to find this deal even during the holiday season when this item tends to disappear from the shelves. Click here to visit the Target site.